It was a cold morning in the Fall of 2019. You look out into the distance but see nothing but fog. You hear a wheel approaching and tilt your head in confusion. Only one wheel, not four. Then you see it.
Hello adventurers, it's Mikey again, but this time I'm here to introduce to you the 2019 World to Build Team! So without further ado:
Ladies and gentlemen, boys and girls, I now present to you the main event!
Here's our starting lineup:
---
First, on the field… dog lover, diabolical insect, and programmer extraordinaire is Ben, otherwise known as ViciousBee! Despite his username, reports have surfaced that ViciousBee is in fact… not all that Vicious. He's said to be incredibly friendly and never shies away from interacting with the community.
Ben has been with us since the very beginning and is considered one of the World To Build cofounders! He's in charge of making the WTB installer, as well as the updating system behind the scenes. His other duties include (but are not limited to) the clothing loader, asset loading, platform support, and some gameplay programming.
He's rumored to stand at a cool 6'2", probably aided by his love for a good ol' American cheeseburger. When he's not using his mystical programming skills to develop the inner workings of WTB, you can probably find him competing in game jams, or cruising down backroads in his truck with music on and the windows down. Sounds like a Florida Georgia Line music video to me, but we love him all the same.
Oh, he also has a really cool dog named Buddy. He's a mix of a German Shepard, Chow, and a Hunting Terrier.
Gosh doesn't everyone love dogs?
"My license says 5'9″. I'm pretty sure I'm 5'10", though."

JuiceMan, sometime…
Despite being a pretty average height, Richard (JuiceMan) is a bundle of fun. Did you know he can do the moonwalk?!?! I've never seen him do it, but I imagine it's elegant. Crisp. Something like this:
Despite this crazy talent, Richard isn't much of a dancer, but he'll happily cheer you on from the dinner table while you do the dougie or maybe even orange justice.
On a serious note, North Carolinians (… is that even the right term?), raise your flags because JuiceMan is one of your own! He was born in Greensboro, lived in Durham from ages 3-8, and then his family moved to Cary, NC. After high school Richard moved to Florida for about 3 months, but other than that he's lived in NC ever since. Naturally, it can be assumed that he loves Krispy Kreme, NASCAR, sweet potatoes, and all-things North Carolina. GO PANTHERS!
FriendlyTraveler: "So what exactly do you do around here?"
JuiceMan: "I do the game. I helped with web development briefly when I joined WTB, but I now work exclusively on the game client. Once the launcher closes and your game opens in build or play mode, you've entered the domain of The Juice Man!"
A technological mastermind, but also musically gifted, Richard is a famous SoundCloud rapper with nearly 100,000 followers. He writes his own music, sings, and plays guitar. Impressive, right?
You may be noticing a trend here, but JuiceMan also has a dog and it's just as cute as Buddy.
Richard usually takes his dog out on long walks with his fiancé. Rumor has it, if you visit the coordinates 34.6991° N, 76.7402° W at exactly 12:04 AM on a Friday after a full moon, you'll spot the trio stargazing, conspiracy theorizing, and pondering the deep secrets of the universe. Approach him and he'll offer you a riddle. Get the answer right and that riddle could turn you into the richest adventurer World To Build has ever seen.
Olive (or Oliver) is our resident fruit. Hopefully, I'm not the only one who thought they were vegetables.
The newest member of the World To Build team, Olive is a bundle of fun. His hobbies include archery, throwing axes, and jamming out to cool EDM remixes. He's from North Virginia and is 21 years old. Fun fact, but he has brown hair and a red beard, "leprechaun red" as he calls it. I personally have yet to see it but I'd imagine he looks somewhere between Seth Rogen and Tormund Giantsbane.
FriendlyTraveler: "What made you want to join the WTB team?"
Olive: "I wanted to work over the summer and become better at 3D Modeling and Texturing. I also really liked the product you all were making at the time and I wanted to become a part of it."
His house probably looks like that.
Entry Log Day 24: Hello to anyone out there. I've been writing this blog post for what feels like… nearly 3 years now. I haven't eaten in the past 45 minutes… My head feels heavy… I just received a call that I should go catch my refrigerator… I'm running out of water… It seems like the end is near. If anyone sees these videos, just let Brennan know that I ate his pudding cup. I'm not sure if I'll make it much longer…
I'm going to write this section in the third person. Bare with me.
FriendlyTraveler, better known as Mikey, is a blog writer, discord moderator, roundtable knight, and the team's professional waffle maker. Aside from crafting posts like these, he usually makes the high-powered, caffeinated beverages that fuel the development team's nocturnal schedules. Rumor has it they're created with pieces of mystical Senzu beans, but honestly, you'll probably bump into him at your local Stop & Shop.
If you happen to be from Connecticut, raise your glass! Mikey is from a very small town in Fairfield County, but now goes to college in Providence, Rhode Island. While he has a couple hobbies, his personal favorite is probably track & field.
"I only started about 2 years ago, but I'd been running in my free time for something around 4 years. After my first two seasons I was an All-State Long Jumper & Sprinter (55M, 100M). My college doesn't have a T&F team, but I'm looking into starting one with my friends!"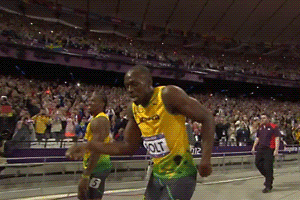 "Fun fact, I used to play baseball and committed almost 13 years to it. My cousin is Edinson Volquez, an MLB pitcher."
Other than that Mikey spends his free time with friends, at the gym, eating, sleeping excessively, or at the movies. You guys probably won't believe him but he's a self-proclaimed "gym junkie" #SwoleGang.
If you're curious, his celebrity lookalike is John Boyega.
Name: Brennan
Nickname: B
Species: Panda
Height: 7'2″
Age: 25
Hair Color: Red
Eye Color: Blue
Talents: Eating, Sleeping, Puzzle building, Art
Favorite Food: Fried Chicken
Likes: Cold weather, Rain
Dislikes: Hot weather, Angry people, Strange smells
Brennan, sometimes referred to as The Great Bearded Guy, is one of the driving forces of World To Build. His cunning art and puzzle building abilities have contributed to the creation of the incredible site you see today. It's rumored he was born with a birthmark underneath his left foot of World To Build's Spirit.
FriendlyTraveler: "So what do you do around World To Build?"
Brennan: "As cliche as it sounds, I do quite a lot and quite a bit of everything. I co-founded World To Build with three of our partners and took on the role of overseeing our team and hiring new team members that can bring our company to life. My main priority is internal communications and finding the best candidates for job positions here, but in addition to my role as Mother Hen, I also program the website on the front-end and back-end."
Pretty much what that means is that Brennan is the guy who hires new team members, develops them, and hula dances at community or staff events with a pink skirt. When he's really happy the skirt is purple instead.
On the side, Brennan does web programming for the company. Because we work for a small startup, he often runs around putting out small fires and patching up leaks in the ship's hull when things go south! But it is not without its awesome upsides.
"I am very proud of the team I work with and what we have done over the last year, and look forward to many more with them."
Cheers, brother. While we're only just beginning, there's been so much success thus far. Let's set the groundwork and hope there's more to come! Check out what Brennan had to say about some other games!
"I am not an active gamer, but I have played a few games in my life that I enjoyed. I always doubted playing FPS games, mainly because I like seeing my actual character in games, until a friend of mine introduced me to a game called Far Cry 5. Once I got into the story line and played co-op with them, I was hooked and played it every day until I couldn't anymore. Fun fact about that, Far Cry 5 is the first and only game of the Far Cry series that I have played!

Another game that I became hooked on was Poly Bridge, which is a bridge-building puzzle game. I saw several YouTubers playing Poly Bridge until I finally decided to give it a shot. It seems kind of frustrating at first, but once you get the hang of the game it is really cool and fun!"
FriendlyTraveler: "What do you use to maintain your beard?"
Tyster: "Easy, an 80s hairspray that is no longer available. I apply it every day in the morning. I use my Mom's extra storage of the hair spray, so good luck trying to steal my style."
The other half of World To Build's powerhouse duo is none other than Tyster. Tyster, toaster, or Garrett, whatever you want to call him, is World To Build's CEO. He's started coding when he was 13 on Roblox, making basic timers for his sword-fighting group to use as a capture point. He wanted to make cooler things so he learned more and more, eventually making speeders, flying ships, shield generators, and all sorts of fun weapons. That eventually brought him to where he is today!
FriendlyTraveler: "If you could live anywhere where would it be?"
Tyster: "Right here where I live currently (North Carolina), with my family and friends! If I could take my family with me, I think we'd have to go live in California or Mars (which are very similar places)."
Did you know Garrett is also a DJ on the side? His favorite DJ catchphrase is "DDDDJAYYYYYY KHALIDDD." Most people enjoy it as much as he does.
If you recognize the bearded guy in the picture, you've probably seen him streaming World To Build or around the site. The other guy is just DJ Khaled.
If you've made it this far I'm both impressed and slightly terrified by your attention span. Thank you for taking so much time out of your day to learn about World To Build's team. We hope to see you around our site for a long time to come.
Looking to join our team? Check out our available careers via https://corp.worldtobuild.com/join-our-team!